Monty Cerf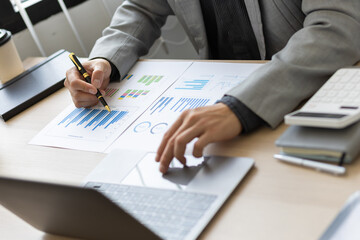 About Monty Cerf
Monty Cerf is a wealth management professional with over three decades of financial experience. Monty received his bachelor's degree from Cornell University, his master's in Politics from the London School of Economics and Political Science, and his MBA in Finance from Yale School of Management. He maintains that his educational history was integral to the development of his diverse skills and has provided the framework for his success in wealth management and business development circles.
Monty has experience working with prolific firms such as Bear Stern's, Inc. Barclays, JP Morgan, and OCJ Capital LLC, where he has served in such positions as Senior Managing Director, Managing Partner, and Managing Director. Monty Cerf is currently a Portfolio Manager and the Managing Director at UBS. Monty's career history is marked by his profound passion to contribute to his field, the success of his organizations, and the development of professionals just beginning their journeys. Monty is an active volunteer and mentor at collegiate institutions like Montclair State University, where he has served as adjunct professor, guest lecturer, student mentor and member of the Business School Board of Advisors. . Monty is also serves on the Board of Advisors of of Yale School of Management's Center for International Finance and the board of the Cornell Outdoor Education program.
Those who have worked with Monty Cerf speak to how he is a professional who has not only extensive knowledge of wealth management processes, trends, and developments, but also the skills required to leverage these insights to the benefit of clients and his organization. Monty's keen ability to streamline solutions and identify areas for growth is commonly mentioned by colleagues and collaborators. Monty Cerf is also positively regarded for his dedication to helping inspire the next generation of talent in the wealth management industry through his profound interest in mentorship. Monty speaks to how individuals who participate in mentorship opportunities bring immense value to the professional development of mentees, success of organizations, and continued advancement across industry verticals.
What to Expect from MontyCerf.com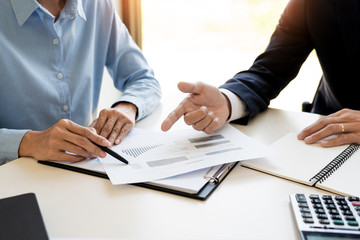 MontyCerf.com is your resource for learning more about topics related to Monty Cerf's areas of expertise, such as wealth management, mentorship, and business development. Monty Cerf recognizes the importance of contributing to key conversations within his fields as a means to help others make informed decisions, keep up with recent developments, and define success in their own terms. Below are a few of the types of topics that readers can expect through future content updated to this site.
Wealth Management Information
With over three decades of experience in financial services, Monty Cerf has developed high-level expertise in the space. To this end, Monty has dedicated himself to providing a variety of wealth management resources that benefit readers whether they are experienced professionals, budding financial service providers, or individuals pursuing assistance from a professional source. Readers can expect future content updated to this site to also feature topics such as networking tips, ways to improve your acumen in financial markets, evolving best practices in the field, and information on supporting technologies leading the way in financial management innovation.
Professional Insights
Professional insights can be invaluable for new and experienced members of the workforce alike. Monty Cerf believes individuals who stand out as industry leaders have the responsibility to contribute to accessible resources that benefit peers, collaborators, and new talent. With this in mind, MontyCerf.com will feature a wide range of business development content that keeps readers updated on current opportunities for growth, additional learning opportunities, and more. Posts will include topics such as tips for being an efficient mentor, important business development skills that contribute to upward mobility, and crucial insights from some of industry's most prolific thought leaders.
Personal Development Tips
Monty realizes that professional success is often made much more attainable through comprehensive personal development. Monty emphasizes the importance of harnessing the power of personal development as a means to achieve a healthy work-life balance, maintain solid relationships with loved ones, and grow as an individual. Personal development content based on Monty Cerf's insights aims to provide readers with effective ways to facilitate growth and find their niche within an industry as well as in the world at large.
Mentorship Resources
Monty Cerf has served as a professional mentor for higher-education students for years, and insists that the experience is extremely beneficial for both mentees and those who take the time to assist with their development. Monty recognizes the need for professional mentors at collegiate institutions, non-profit organizations, and business entities, noting that the process is much smoother with accessible resources. Readers can expect that future mentorship resources will include valuable information on the significance of mentorship, ways to get involved, mentorship styles for professionals, and methods to ensure mentees get the optimum value out of the experience.
Recent Industry Developments
Staying up to date on recent industry developments empowers professionals to better understand market shifts, keep up with technological advancements, and make informed professional decisions. Monty Cerf aims to continually update MontyCerf.com with a collection of industry developments currently defining innovation within the wealth management, business development, and higher education fields to benefit interested readers.
More from MontyCerf.com
Monty Cerf acknowledges that, now more than ever, individuals are growing interested in learning more about topics such as wealth management, personal development, mentorship, and business development. To this point, Monty's goal through MontyCerf.com is to contribute to conversations within his areas of expertise in order to empower others to grow their understanding of core topics through accessible resources. Future posts will address topics such as the advancement of financial services technologies and applications, certifications that will enable professionals to reach sustainable success, and the responsibilities of mentors looking to make a difference in their mentee's development.
Would you like to learn more about wealth management, business development, personal development, and associated topics from an experienced professional such as Monty Cerf? Tune in to this site regularly for more information inspired by Monty's insights.