Becoming an Active Community Member in Higher Education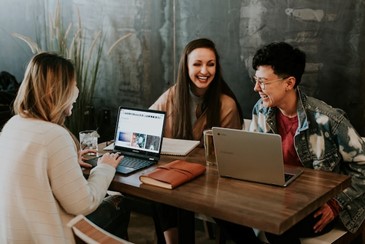 Many strive to become more actively engaged in their communities by engaging with their alma mater or a college or university in their current area. While it may appear like there are not many options on the surface, Monty Cerf, a wealth management advisor and occasional lecturer and professor at Montclair State University, notes that there are many more opportunities available than People often presume. What's more engagement, however, expressed is very much appreciated by students, full-time faculty, and administration.
Here outlines four ways interested individuals can engage in ways fun for the volunteer and rewarding to the school.
Adjunct Lecturing and Teaching
Lecturing is perhaps the most active role anybody can take in collegiate education. Professors are at the forefront of this community, always directly contributing to its betterment.
It's surprisingly easy to add value and perspective to the classroom. Conventional course material can often be supplemented by the "real world" perspectives of practitioners. Students instantly recognize and appreciate the perspective that arises not just from the textbook but from a lifetime of experience. Don't undersell yourself. We have more to offer than we often assume. What you bring to the table is not necessarily theoretical, it is practical.
As many can attest, students will remember their favorite teachers for life. So, becoming an occasional professor can be a highly rewarding role, as they can have lasting positive impacts on many students hungry for insights arising from practical experience.
Mentoring
Many colleges boast mentorship programs, which can be a great way to remain active in higher education while positively impacting students. Working as a mentor can help to guide students to reach their potential in all areas, whether educational or personal.
Perhaps one of the most rewarding aspects of mentoring is that it gives people a chance to nurture college students' goals by providing the necessary tools for success, and then witnessing their progression firsthand. You know more than you think. Students need to learn more than you realize. They fully recognize this. So should you.
Sometimes, mentors help with specific factors of a job search or a career decision ranging from help on resume style, interviewing skills, networking, course choices, goal setting, and search strategies.  But often the advice of the softer variety, just being there with an open heart and a good ear to listen well and role model,  drawing from the mentors' lifetime of experience in and out of the workplace.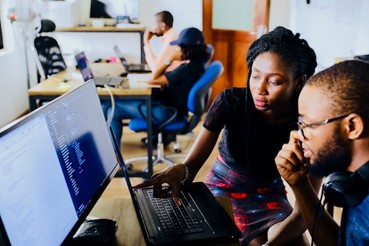 Advisory Board Work
Those successful in their chosen career or specialized subject often forget about the prospect of serving on their local college's advisory board. However, experts encourage people to give it a try.
Serving on such boards can be impactful and highly rewarding, as they're one of the most effective methods to support academic accountability. Members can provide guidance and feedback while supporting community collaborations and development efforts.
Some require quite a bit of work. Some don't. As with mentoring, many likely have more to add than they realize. But it can be very rewarding seeing the vibrant community from the inside, learning about cutting-edge research, and helping to nourish it and grow the community
Scholarships
Finally, and inevitably, supporting academic institutions financially through scholarship support or other kinds of donations is a great way to help. The needs are vast, and one's help is enormously appreciated. Tuition never covers the full cost of a great education, no matter how high it has become.