The Ultimate Guide to Preparing for Long-Distance Canoe Trips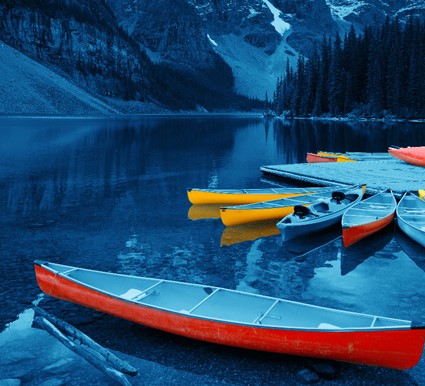 Long-distance canoe trips are perfect for building mental and physical endurance while bonding with friends and family. But before heading off, canoeists must use foresight to prepare well and ensure their adventures are safe and fun.
With this informative guide from Monty Cerf, paddlers will understand everything they need to know about necessary preparations.
What to Pack
Knowing what to pack is the first hurdle for all wannabe long-distance canoeists. From clothing to essentials to food, packing the perfect kit is imperative.
Clothing
Any outdoor trip means dressing to balance comfort and warmth. Paddlers should choose materials that dry rapidly, ensuring they stay comfortable throughout the entire trip.
Ideally, canoeists should pack:
Base layer
Warm second layer
Additional layer
Water/windproof layer
Waterproof trousers
Hat
Gloves
Veteran long-distance paddlers suggest packing spares of everything as well. Called a ditch kit, it allows canoeists to get warm and dry quickly in case they fall in.
Essentials
Of course, it isn't just about clothes. Personal hygiene, cooking supplies, and sleeping equipment are also necessary.
The essentials include:
Tent or tarp
First aid kit (including personal medication, painkillers, blister kit, and cuts kit)
Cooking equipment (e.g., a small gas stove)
Wash kit (i.e., toothpaste, toothbrush, small towel, soap, shampoo, sunscreen)
Buoyancy aid
Helmet
Knee pads
Paddle
Bug head net
Dry bags
Mosquito spray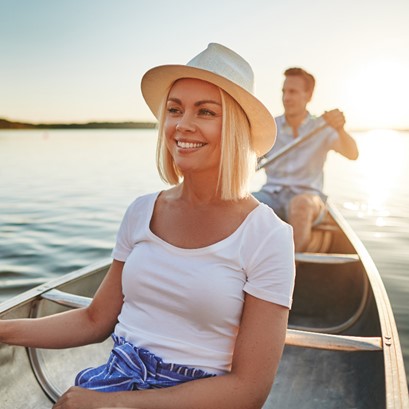 Meals
Self-catered long-distance canoe trips require the following:
Easy lunches (i.e., straightforward, high-energy foods)
Dried or dehydrated foods (i.e., lentils, pasta, etc.)
Smoked or dried meats
Pre-measured portions sealed in zip-lock bags
Best Places in The US for Long-Distance Canoe Trips
Once the supplies are sorted, it's time to choose where to go. While many canoeists already have a destination in mind, some of the following long-distance canoeing locations are worth considering:
Boundary Water Canoe Area Wilderness in Minnesota — With over 1,000 lakes and around 2,000 rustic campsites, it's a wonderful place for long-distance paddlers. It's one of the best locations to camp in Minnesota!
Green River in Utah — The 120-mile river takes paddlers through red gorges, providing panoramic views of beautiful rock formations.
Northern Forest Canoe Trail from New York to Maine — It's the longest inland trail in the country, flowing 200 miles from the Old Forge in New York to the north of Maine.
Top Tips for Long-Distance Canoe Trips
Packing list: check. Destination: check. Now paddlers should take note of these expert tips for long-distance canoe trips, ensuring they have the best possible experience:
Pack the canoe properly — Make sure clothing and equipment are stored along the center of the vessel.
Pack light — Only take one or two dry bags, packing solely bare essentials.
Prepare for varying water levels — Always check the weather and USGS Water Data before heading off.
Practice navigation — Compass and topographic map reading skills (without electronic devices) are vital.
Have a resupply plan — Resupplying can be difficult with a boat. So, experts suggest bringing a cable lock or paddling straight through towns to make resupplying less stressful.
Have a good cart — Wheelable carts make long-distance trips much easier.